Top 5 Polaris Ride Command Problems & Fixes
The most recent models of Polaris Sportsman, all come with the Ride Command feature. It's made to help you keep track of a lot of off-road riding statistics and help with various things while driving. But there are some common problems with its Ride Command feature you must know. 
What are the Polaris ride command problems? The most noticeable problems are with the audio, as it's not loud enough. Aside from that, you might also commonly experience WiFi and GPS issues.
However, there are a lot of details behind these problems and some other problems you should look out for. So today, we'll cover all of these in detail along with their causes, fixes, and more. Without further ado, let's begin.
Polaris Ride Command Problems & Fixes At A Glance
| | |
| --- | --- |
| Problems | Fixes |
| Sound being too quiet | Install an additional amp |
| Inaccurate GPS | Reboot the ride command screen |
| WiFi is not working | Get the WiFi chip for the ride command, or reboot the screen |
| Blank or black screen | Restart the app or your device |
| Login issues | Check your WiFi and don't use third-party logins such as Facebook |
The problems are mostly just small bugs or inconveniences with the app, and not many of them are that important. But here's a detailed list of all the major problems with the ride command along with their causes and fixes —
1. Sound Being Too Quiet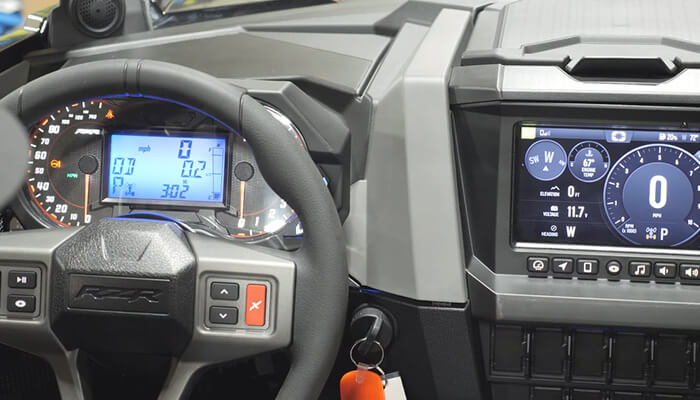 The sound is one of the biggest and most noticeable problems with the ride command feature on a Polaris vehicle. You will find the speakers would just be inaudible at some point. It usually won't be inaudible when you're not going offroad, though.
Fixes
To fix issues with the sound, you'll just need to get a new sound system. Try getting an amp and a loudspeaker, preferably a subwoofer-type speaker. However, keep in mind that they're a bit expensive, being around $400 for a decent amp.
On the other hand, it's best if you can install it professionally; otherwise, you might want to get a visual representation of properly installing the amp.
2. Inaccurate GPS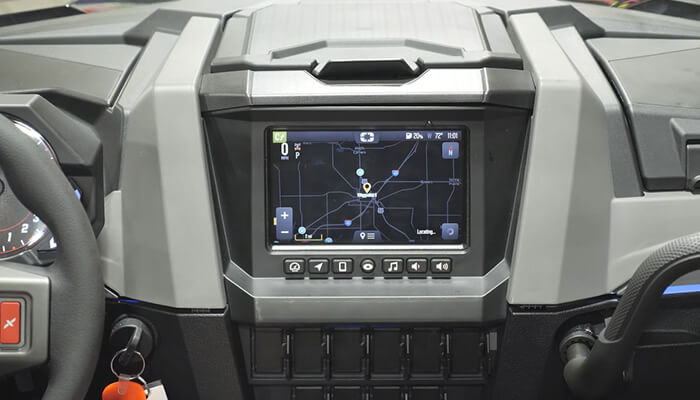 One of the main features of the ride command is the ability to link your phone up, check various things such as the location, and even share it with friends. However, you might experience cases where the GPS is inaccurate or stuck in one place. 
Keep in mind that the GPS can sometimes malfunction, especially considering that the ride command features are used off-road where there's lots of mud. It can cost around $200 to replace the GPS sensors. 
Fixes
To fix issues with an inaccurate GPS, you should just make sure that your WiFi is working properly first. Although it seems too obvious, this is most of the time the reason it might be inaccurate.
But other than that, you should also consider checking the physical GPS sensor. It's like a small and round puck colored black, and it's located under the hood of your vehicle. Make sure it's facing upwards. Aside from this, you could try rebooting the ride command as well as a final resort.
3. WiFi Not Working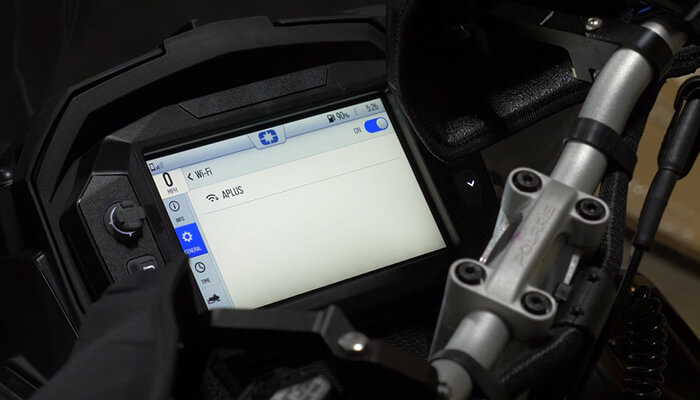 The Polaris ride command has tons of features that can help you off-road. However, a lot of these features revolve around your smartphone and you'll need WiFi for the best experience. 
But sadly, there are some issues you might experience when your ride command doesn't connect to the WiFi, or it's just simply not installed.
Fixes
If your WiFi isn't working and you just got the Polaris vehicle and it's brand new, you should check if you even got the WiFi chip. This is because the electronic chip for the WiFi is actually an additional part you need to pay extra for, as it's not a necessity for the vehicle. 
Aside from that, you should try rebooting the ride command or restarting your phone. These can usually fix the issue if you have the WiFi chip. You should also consider just using Bluetooth instead since it works surprisingly well in most cases for Wi-Fi-related features. 
4. Blank Or Black Screen
Aside from the problems with the ride command in your vehicle, you might also experience issues with the app for it on your device. These are mostly UI-related issues, the most common issue being a blank screen that is either completely black or white. 
Fixes
Most of the time, UI issues like these are just a loading problem and they'll go away after a while if you have a stable internet connection. But if it doesn't, you should try to restart the app, or restart your phone entirely.
In the worst-case scenario, you might even have to uninstall the app and reinstall it or download an older version, as they might not work with all phones. 
5. Login Issues
Although it isn't quite common, you might still experience issues where you can't log into the account that you made. And it might say "Incorrect Password" or "Failed to connect to servers". 
Fixes
To fix these login issues, you should first try to reopen the app and check your WiFi. You should also consider waiting a few minutes before trying to log in again, as their servers might be down.
Finally, you should also make sure that you aren't using any third-party applications for logging in such as Facebook. You won't have to worry about much else other than these.
Read More-
Frequently Asked Questions
Why is the amp I installed for the ride command not loud?
If your amp isn't loud enough, you might have not installed a proper one. Install an amp that is specifically designed for Polaris ride commands. 
Why can't I install the ride command app on my phone?
You might not be able to install it if your phone is old. In this case, you should download older versions of the pap.
Where can I find the app for the Ride Command?
It's on the play store, and you can find it on the official Polaris website.
Conclusion
Among the Polaris ride command problems, the most common ones include sound issues, WiFi issues, GPS issues, and UI or app issues such as a blank screen or not being able to log in properly.
You can fix the sound issues by installing an amplifier and the GPS issues by getting a new GPS sensor. However, most of the time you can fix these problems by just rebooting the ride command. And for phone-related features, you should restart your phone and check for proper internet connectivity.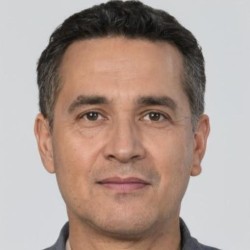 Latest posts by Mark Williams
(see all)